Local SEO Miami Consultant
Doing SEO is an art, and like all art, it requires technique, experience and patience. We do not make false promises of web positioning, nor do we believe in miracles we are the true Consultant. What we can guarantee you is the work of a team with more than 15 years doing Local SEO and Miami SEO Consultant.
We develop local web positioning strategies in Local SEO Miami and other cities and counties of Florida, always with the aim of helping you boost the sales and customers of your company. If you are looking for a serious digital marketing and advertising agency with local success stories and the Best Miami SEO services, at IvisionX you will have a great ally, we are expert in internet marketing services and advertising online.
Unlike an individual consultant, our local agency can provide the client with the benefit of a group of multidisciplinary specialists, who can work together with you to develop a correct search engine optimization, marketing and advertising tactic. Ideally, the SEO agency you employ should have experience in your industry. Scaling an SEO agency or any business for this matter is never fast, we are your local internet marketing company and consultant
Am I selecting the best local SEO agency for my local business advertising? The question is very logical. Indeed, there are hundreds of Web and SEO experts on the Internet. Some even charge very low prices, others are located in other cities or states of the country. All these the long can be very expensive because they do not know the local market online.
The best time to decide how to hire an SEO agency for online marketing services is when you are willing to better understand how your clients are looking, you want to really scale your company to a higher level and how you can improve what you already have now.
At IvisionX you can work with a team of professionals who understand how Google, Bing and Internet searches work, very well in details for local businesses and online marketing. The best time to do marketing is when you are looking to work on a medium-term strategy that will deliver solid fruits for the future of your company in Internet Marketing. In SEO there are no immediate results, but what is immediate is the response of our consultants and the accompaniment throughout the process. We can be your best local digital ally in Miami Area, the digital marketing agency that works with you to help in your business goals.
Search engine optimization is vital to the success of your small business' internet advertising. You should also understand that SEO services is not determined just by keywords. For SEO to perfectly get the job done for any website, optimizing a page including all the tags must be perfect, the descriptions everything must be done effectively so that they can improve their ranking and get the traffic you want. Many SEOs, consultant and agencies don't understand how to correctly recognize a penalty, nor do they know anything about local work in their city.
To highlight a good website for Internet Marketing, it is not enough to know how to work with a content manager or have good taste. A good website requires that you know how to design the Human-Machine interaction, it requires a good graphic design, it requires a strength in programming. If you want to be located by Google, Bing and others online webs, you need to know how to write for both humans and search engines. Requires knowledge in Web Marketing and Advertising. Knowledge of Internet Servers, DNS, IP, Speed Optimization among many other things.
The seo web positioning service has the purpose of applying optimized actions and techniques oriented to search engines, where you will be able to generate more sales, services and will have a better presence in the market, thus ensuring the objective that your website is within the main organic search results, as well as improving your company online reputation. We will optimize your website, so you can meet all the standards requested by Google, Bing and others. We carry out highly competitive strategies to ensure your positioning services.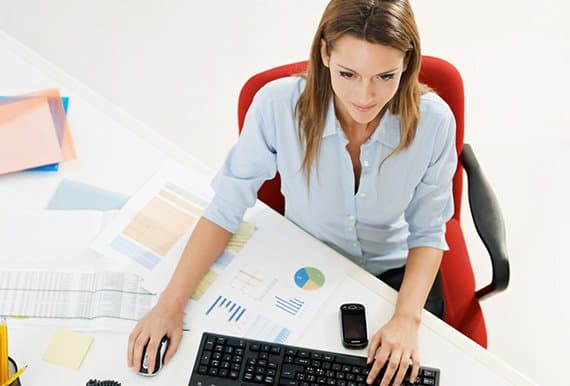 Optimization Strategies
Local Initial Analysis
Keyword Research
Website Audit
Improve user experience
Quality link building
Local search optimization
Offsite SEO
On-site SEO
SEO in Miami Dade County : Serving Areas
Bay Harbor Islands
Biscayne Park
Indian Creek
Medley
Miami
North Miami
Opa-locka
Virginia Gardens
Brownsville
Coral Terrace
Country Club
Country Walk
Fisher Island
Fountainebleau
Gladeview
Glenvar Heights
Golden Glades
Goulds
Homestead Base
Ives Estates
Kendall West
Leisure City
Naranja
Ojus
Olympia Heights
Palm Springs North
Palmetto Estates
Pinewood
Princeton
Richmond Heights
Richmond West
South Miami Heights
Sunset
Tamiami
The Crossings
Three Lakes
University Park
West Little River
West Perrine
Westview
Westwood Lakes
Andover
Biscayne Gardens
Bunche Park
Carol City
Coral Way Village
Cutler
Dadeland
East Perrine
Green-Mar Acres
Hawley Heights
Howard
Lake Lucerne
Lakes by the Bay
Norwood (Norland)
Opa-locka North
Saga Bay
Scott Lake
Wynwood
Identification

Find the system weak points through an exhaustive study.

Analysis

Analyze the causes that negatively impact the processes performance.

Resolve

Exclude problems from their root cause, prioritizing existing resources.

Monitor

Control through a tracking plan, adjustments and tests.